Reasons not to sleep in on a Coastal Retreats holiday
Published: Wednesday 3rd Mar 2021
The Coastal Retreats team shares some of their 'early morning' experiences and why resetting your outlook, and alarm, on the day ahead can reap unexpected benefits.
Peace and quiet on Holy Island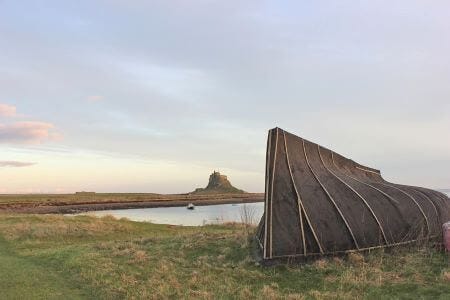 Fiona Mckeith, Director: There's nothing quite like experiencing a major tourist attraction before all the tourists arrive! Holy Island has an otherworldly feel to it at any time, but when I cross the causeway in the early morning before the crowds arrive and walk towards Lindisfarne Castle, I get tingles on my spine. It is the kind of place where you can just be rather than do. If you arrive before everyone else, it also means being first in line at Pilgrim's Coffee House for a cup of their Holy Grail blend. A spiritual awakening in itself!
Catching the sunrise on Embleton Bay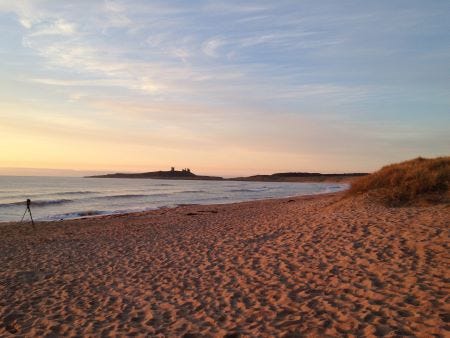 Caroline Kalu, PR & Marketing: My husband had the bright idea one May bank holiday to rise early and catch the sunrise on Embleton Bay. He's a keen photographer and apparently this was going to be epic. I was sceptical – I mean how good could a sunrise be that it actually warranted getting out of bed before 5am? The beach was cold and totally deserted when we arrived, and the waiting only increased my doubts. But when the sun slowly started to climb above the coastline, the kaleidoscope of colours displaying contrasting vision after vision of Dunstanburgh Castle, I had to admit that I was wrong. It far outweighed the warmth of the duvet and the extra shut eye and is probably one of the most truly awesome natural experiences I have had. And yes, I would go as far as saying, it was epic!
Wildlife watching in County Durham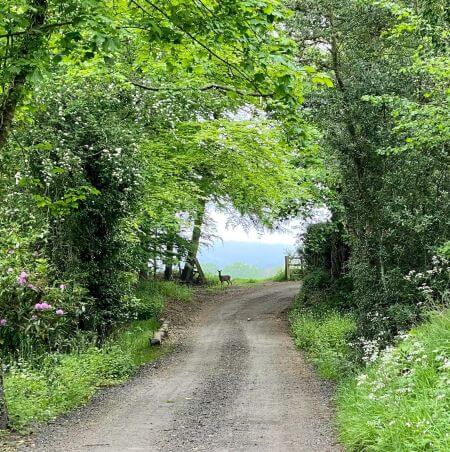 Alison Mckeith, Director: When I stay at The Old Paper Mill, one of my favourite things to do is to wake early and catch the mini wildlife show from the conservatory. There's always an abundance of red kites hunting where the woodland and the open fields meet. Occasionally, I have also seen fleeting glimpses of deer. Just sitting and taking in these creatures going about their daily business really sets a positive tone to the day ahead.
Breakfast at Beadnell Bay
Kate Combe, Sales: Holidays for me are definitely about breaking the daily routine so when I'm in Northumberland I try and mix things up as much as I can, as well as giving myself a rest! With a house full of kids, breakfast in itself can feel like a massive chore so for all you down-trodden parents out there, I can recommend sitting on the sand and eating breakfast butties of bacon, sausage or kippers from Bait at Beadnell. If it's chilly they also serve tea, coffee and hot chocolate to warm you up. The fact that there's a great view too is a bonus.
Dog walkies at dawn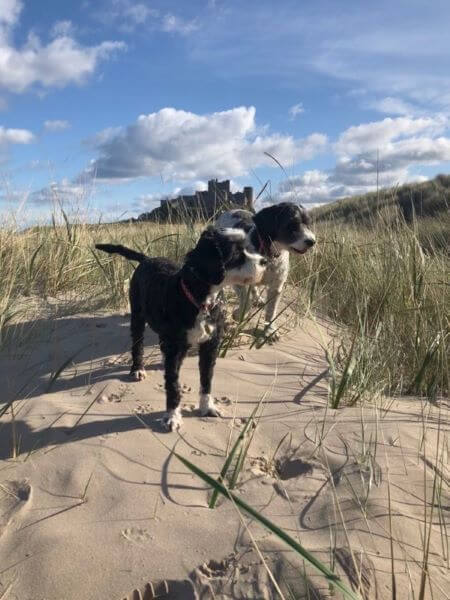 Sanchia Coatsworth, Customer Relations & Sales: At home I normally rise early anyway to go for a swim at my local gym so when I'm away I still like to build this exercise into my day, but in a different way. I have two cockapoos, so we'll pick one of our favourite beaches, either Bamburgh or Warkworth, and head there for a brisk walk or run. I love seeing the iconic Bamburgh Castle from the beach as day breaks as well as that invigorating feeling of being the only person there. If I was brave enough, I'd have a go at sea swimming!